Welcome to the first edition of the Loreto Alumni eNews for 2022. It has been fantastic to be back hosting annual events like reunions and our upcoming school production. There is lots to share with you this edition including upcoming events. Make sure you have a look at our recently published Strategic Plan for 2022-2025 below.

Strategic Plan 2022-2025
Following extensive consultation and data analysis, the strategic plan for the next four years for Loreto College has been published. Our vision is to be an innovative and contemporary College that engages students and prioritises student agency. We are committed to following in the footsteps of Mary Ward by developing courageous students able to thrive in a changing world.  The Strategic Plan framework of five Keystone Arches (symbolic of the Loreto Ballarat arches) has been created, grounded in the culture of Loreto's mission, vision and values.

2022 Reunions
Did you graduate in 2012, 2002, 1992, 1982, 1972 or 1960, 1961, 1962? Well then your reunion is coming up this May! 

We invite you back to Loreto College this May for a chance to reconnect with classmates.
For further event information and to purchase tickets please click on the relevant link below: 
Saturday 21 May 2022
2022 School Production - Chicago
Come along and see the 2022 Loreto College production, CHICAGO. It would be criminal to miss it!

Come along across 4 sessions. Tickets are $20 each. We look forward to seeing you at the show.

Loreto Women In Time 
Loreto College celebrated International Women's Day with our annual IWD Breakfast and induction of our 2022 Loreto Ballarat Women in Time - Inspiring Alumni. This year we were delighted to recognise and hear from Maria Myers AC (Class of 1964) for Arts and Cultural Excellence & Community Service Leadership, Kate Torney AO (Class of 1985) for Academic and Professional Excellence & Community Service Leadership, and our first posthumous honour to Sr Cynthia Wright ibvm for Religious and Social Justice Leadership. 

The stories from all three Loreto women reflected on the ongoing influence of their Loreto education and their ability and willingness to go where the need is greatest. We thank Sr Margaret Finlay ibvm and Ms Meg Barry for sharing the inspiring life of Sr Cynthia Wright with our community. 
Nominations are now open for 2023! 
As a member of the Loreto College Ballarat community, we invite you to nominate alumnae you think should be considered for our 2023 Loreto Women in Time - Inspiring Alumni. Once nominated, nominees who meet the selection criteria will continue to be considered for two years. To nominate someone you know in one of the many categories, please visit here. 

Loreto Women In Time - Inspiring Alumni 2022 Inductees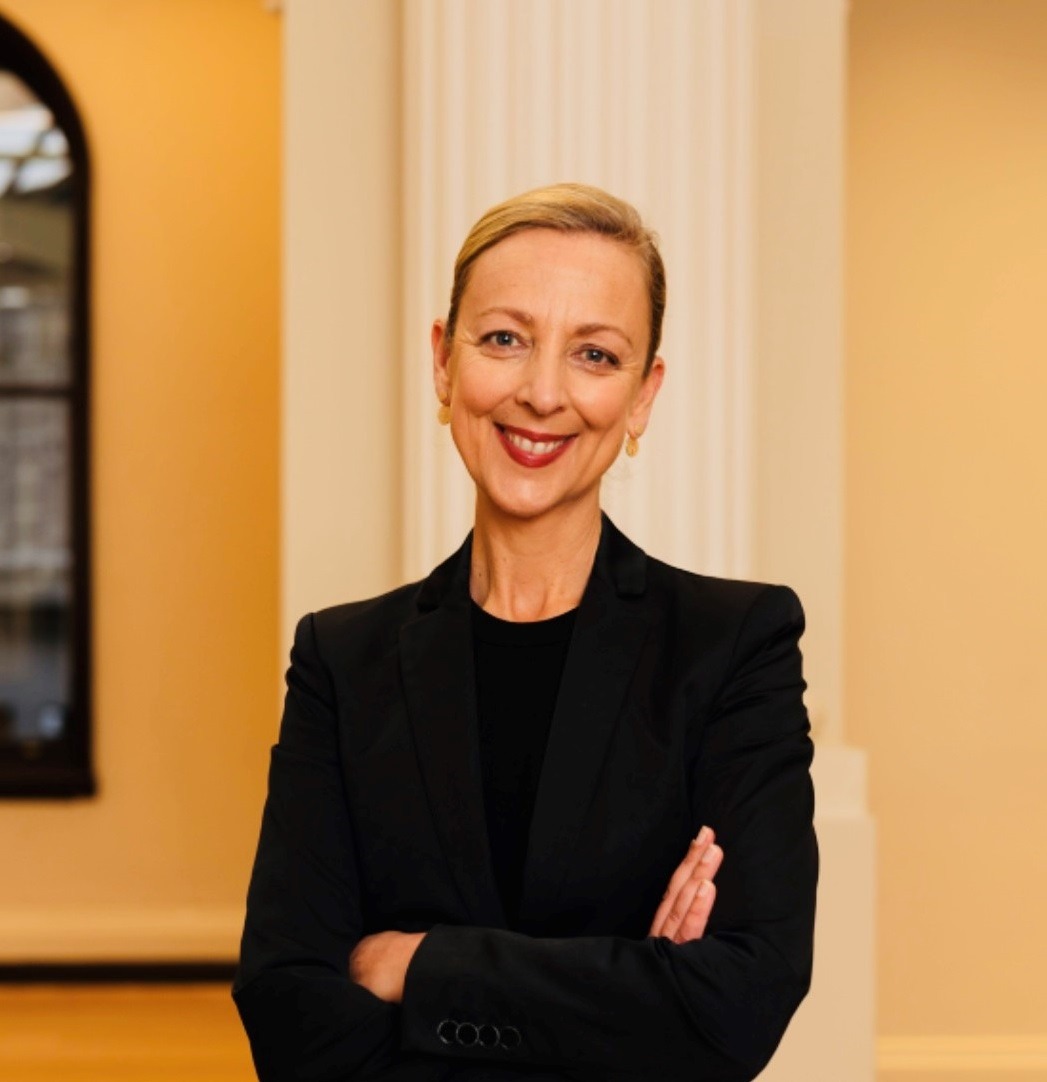 Kate Torney AO
Academic and Professional Excellence and Community Service Leadership
(Class of 1986)
Next edition of Verity out soon! 
Our next edition of Verity is about to be mailed out so now is the perfect time to update your details! Maybe you've recently moved house or you'd prefer to receive a digital copy. With some great stories in this edition, you can update your details here.
Check your contact details
Double check your contact details, graduating year (cohort) and subscription preferences below. These can be updated by filling out this form, logging on our Loreto Women website or by emailing development@loreto.vic.edu.au
Your current details on record: 
Current mailing address: 83 Grainger Parade, , Lucas, Victoria, 3350,  
Cohort: 2014 
Subscription preferences:
Do not send Verity via post:
Do not send Verity via email:
Do not send Alumni eNews:
Do not send reunion invites:
Do not send other:
('on' indicdates you have unsubscribed from this communication, if this is blank this means you are subscribed to receive that specific communication)

If you have any issues updating your contact details or subscription preferences, please email development@loreto.vic.edu.au

Join our community!
Join the Loreto Women Facebook group along with over 300 Past Pupils from all years to start reconnecting and share your stories, businesses, events, networks, jobs, rooms for rent, travels, anything that might be of interest to other Loreto women. It's a an online group for your conversations! 
Copyright © 2019 Loreto College Ballarat, All rights reserved